Research Reports
Payscale's 7th Annual Salary Budget Survey is Here
If one thing is clear in the larger compensation community, it is that salaries are increasing at higher rates. When put up against an inflation rate that sits at a 40-year high and a competitive labor market swelling with alluring job offers, the once typical 2-3 percent increase will likely feel lackluster to many employees.
To be effective, compensation strategies must foster talent retention by meeting employee expectations without upsetting budgetary limits and the bottom-line. Payscale's Salary Budget Survey is a freely available data resource to help you get pay right.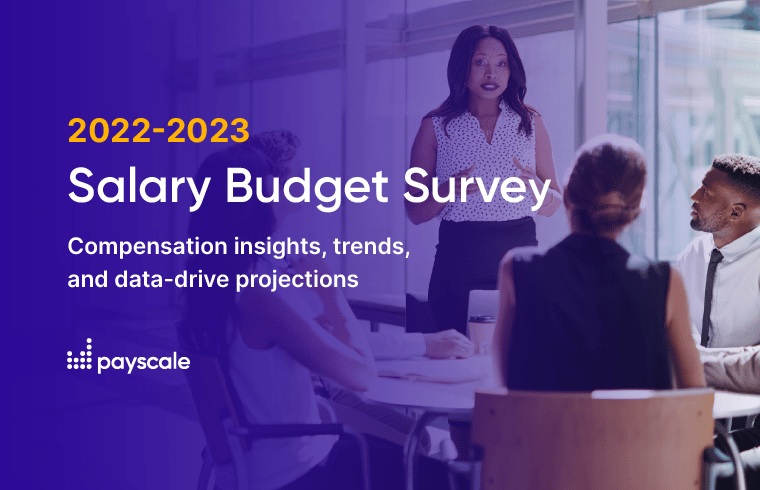 Fill out the form to download the free report
Payscale's Salary Budget Survey provides insights into actual increase data from 2022 and planned increase data for 2023. Additionally, it features segmented analysis by:
Industry
Company size
Employee type
Revenue
Region / State / Province
14 International locations
And, new this year, job family
Download the report today!