Compference: The world's best modern compensation event
Compensation is a team sport and we can't wait to discuss strategy with you. Join us for an engaging virtual experience taking place October 19-20, 2022 with pre-event workshops on October 18th.
Register today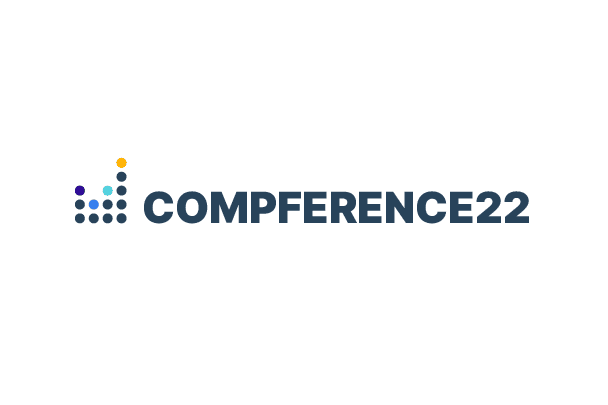 Are you playing the long game when it comes to your compensation strategy?
What does your total rewards bench look like these days? What's your game plan? Get ready to quarterback your comp strategy.

Come craft your organization's Playbook for the future alongside peers, coaches, teammates, cheerleaders, and raving fans, at Compference22.
We're so excited to have you!
Compference is the main event of the year to learn best practices from peers and industry experts
on stepping up your compensation game plan so you can compete for and retain your most valuable players.
Register today
Meet your Compference22 Keynote Speakers
Alexis Ohanian
Founder | 776
Alexis Ohanian is a technology entrepreneur, investor, and advocate. He is the lead founding investor in Angel City Football Club and has led investments in a wide variety of startups — often at the earliest possible stage — including 39 Unicorn companies worth at least $1B. He launched the 776 Foundation with the mission of fighting inequity worldwide, serves on the board of Ro, and is the co-founder of Reddit, one of the largest websites in the U.S., currently valued at more than $10B. He also co-founded Initialized Capital which now has an estimated $200B in market value. In June 2020 following the murder of George Floyd, Ohanian resigned from the Reddit board in protest and asked that they fill his seat with a black candidate. Shortly after, he left his role at Initialized Capital to launch Seven Seven Six, a new firm built like a technology company that deploys venture capital with over $769M assets under management. When he's not running 776, Ohanian is a Business Dad fighting for paid family leave for all American families.
Kim Scott
Author | Radical Candor
Kim Scott is the author of Radical Candor: Be a Kick-Ass Boss Without Losing Your Humanity and co-founder of the companies Radical Candor and Just Work. Kim was a CEO coach at Dropbox, Qualtrics, Twitter, and other tech companies. She was also a member of the faculty at Apple University and before that led AdSense, YouTube, and DoubleClick teams at Google. She's managed a pediatric clinic in Kosovo and started a diamond-cutting factory in Moscow. In addition to Radical Candor, she is the author of three novels and the leadership book Just Work: How To Root Out Bias, Prejudice, and Bullying to Create a Kick-Ass Culture of Inclusivity from St. Martin's Press.
Marci Rossell
The Economista | Delphin Investments
Marci Rossell is a world-renowned economist and financial expert who electrifies audiences nationwide, speaking candidly on the nexus of economics, politics, culture, and the media. Marci discusses America's current and future role in the global economy, factors responsible for recessions, how Washington influences Wall Street and the markets, and the specific forecast for the U.S. economy over the course of the next 18-24 months. Marci earned a Ph.D. in Economics from Southern Methodist University, where she was named one of the Young Alumni of the Year in 2002. She brings a world of experience — from Main Street to Wall Street — when discussing the U.S. economy, international events, and movements in capital markets.
Why attend
The ball is in your court
Each day, you can choose from a number of interactive breakout sessions. Each of them will be specifically targeted toward a particular learning objective or challenge, as well as company size. You'll end up with useful takeaways to implement in your workplace.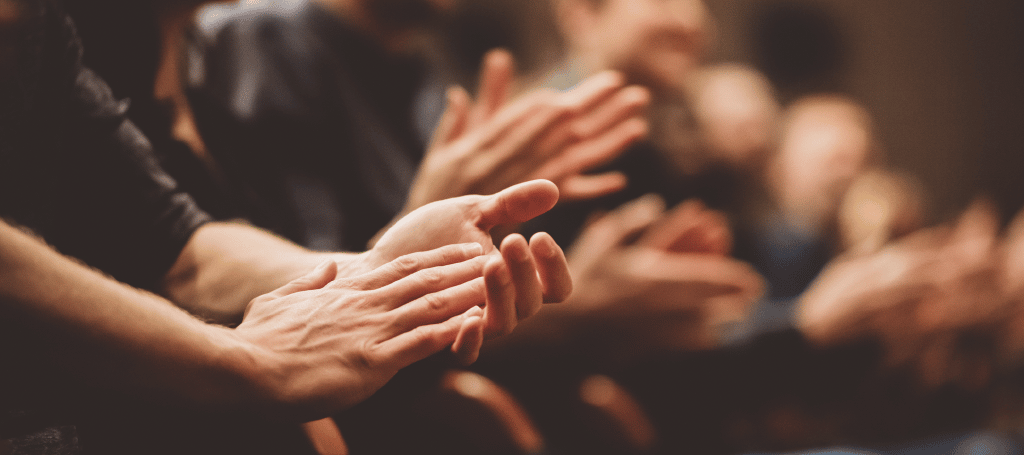 Step up your game
Not only will Compference provide you with all the latest best practices in comp, but also an opportunity to dive into your own professional development with sessions on how to improve communication, leadership skills, and interactive wellness breaks, to center your experience.
Hit the ground running
Past keynote speakers have included HR industry heavyweight thought leader, Josh Bersin, as well as one of the nation's foremost intersectional researchers and scholars, Dr. C Nicole Mason, just to name a few.
Compference sessions this year include topics such as:
Beyond the gender pay gap: What's next for pay equity?
The impact of remote work on pay strategies, benefits, and workplace culture
Can HR leaders keep their seat at the table beyond the COVID-19 crisis?
Measuring CEO to average worker pay: Why it matters and what you can do about it
Making the shift to pay transparency and how to share pay ranges with employees
HR for One: How to manage compensation when you are the only person
A whole new ball game
At Payscale, we work hard and play hard. Do you remember the festive atmosphere of the in-person Compference19? Well, we've brought that same sense of fun to the comfort of your own space, with wellness breaks, entertainment, a gamified leaderboard and attendee networking opportunities!
Find your crew
Connect with the best and the brightest in the industry. With like-minded peers to network with and swap game plans, you'll be sure to get the most of your breakout experience.
An event with a playbook
In just two days, you will have an action plan with fresh ideas and newly honed skills. Armed with new knowledge gained from experts and peers, you'll be sure to make an impact when you share your Compference learnings with your team, post event!
Paid workshops: October 18th, 2022 | Day 0
Want more out of Compference22? Elevate your Compference22 experience by adding a pre-day workshop to your registration for a nominal fee of $325 per session or bundle and save! Two workshops for $600 or three for $875.
Workshops are hands-on, interactive, and immersive experiences, facilitated by comp pros, product experts, and industry leaders. The workshops will be two hours in length, have limited capacity, and will occur on Tuesday, October 18th. Workshop participants will qualify to receive SHRM and HRCI credits.
Learn more about our workshops
Strong Foundations: Developing Competitive Pay Structures
Product: Agnostic
Game On: Rolling Out Your Comp Plan
Product: Agnostic
Good, Better, Best: Creating Job Description Programs that Help You Win
Product: Agnostic
Ready for Game Day: Prepping for Pay Equity
Product: Agnostic
A Winning Playbook: Creating a Smart Comp Plan
Product: Agnostic
The Right Equipment: Prepping Your Managers and the Org for Effective Comp Conversations
Product: Agnostic
Become the Play Caller: Establishing Comp as a Partner to the Org
Product: Agnostic
Managing Up: Creating a Comp Calendar that Works for Everyone
Product: Agnostic
Payfactors: Adding Data to the Conversation
Product: Payfactors
Payfactors: Put Your Comp Strategy to Work Through Market Pricing
Product: Payfactors
MarketPay: Conquering Tableau for Expert Comp Insights
Product: MarketPay
MarketPay: Next Practices – Managing the Great Reevaluation with your MarketPay Tools
Product: MarketPay
Insight: Annual Refresh – Managing Next Year's Comp
Product: Insight
Past attending organizations
What people say about Compference
"What a great event. It was enjoyable and I absolutely learned a lot. I loved the variety, the relevance, and speakers. I have taken away a lot of helpful information to help my organization."
by Angela Tonetti McFall, Director of Talent Management, DGI
"Interesting and aspiring pay practices abound at #Compference21. Very excited about how the new future of work is shaping and how compensation professionals are staying on top of employee retention strategies."
by Erica Christy, Sr. Comp Manager, Tokio Marine HCC
"Good information from a variety of contributors. Valuable insights and resources for how I can move forward with my organization's needs."
by Destiny Henze, HR Generalist, CadMakers
"Amazing presenters and content, as always! Worth my time!"
by Chris Burger, VP of People Operations, Best GEN Companies
"Great learning and thank you for the invitation! Looking forward to #Compference22."
by Fahd Alvi, Head of Rewards, Americas at Oerlikon
FAQ
When is the Compference22 virtual event?
The virtual event is October 19-20th, 2022. It is open to everyone, and there is no cost to register. Additionally, there will be some fee-based workshops offered on October 18th.
Is there a cost to register for the Compference22 virtual event?
There is no cost to register for the Compference22 virtual event, October 19-20th 2022. Anyone can register. There will also be some fee-based workshops offered on October 18th. These hands-on, interactive workshops will be longer in length. SHRM and HRCI credits will be offered to workshop participants.
Will there be a networking opportunity?
Yes! The event will feature a multitude of opportunities to connect with peers, session leaders, keynote presenters, and colleagues. Among these opportunities, you can message attendees directly, have space to interact with fellow session attendees before, during and after sessions, use break-out and zoom rooms for longer form discussions, and more.
Can I register for the event and add on a workshop later?
Yes! To view or modify your existing registration, sign into https://payscale.swoogo.com/compference22/sign-in using the event credentials created when you originally registered. Once signed in, you can add and pay to participate in a pre-Compference workshop.
Will there be an in-person Compference in 2023?
With the ever-changing environment of the global pandemic, it is hard to predict what the state of our world will be next year. However, we will be constantly evaluating opportunities to meet in person and adjusting the Compference event as the situation evolves.
Will you offer group pricing?
Compference22 is free to attend October 19th-20th. Group pricing for fee-based workshops taking place October 18th is not available. However, there are workshop bundles that offer a discount for purchasing two or more paid workshops.
Will there be product workshops?
Yes, there will be product specific workshops available for purchase. The content of this year's virtual event is still being finalized. But there will also be product-focused sessions as part of the main agenda that will come at no cost.
Where can I register for the virtual event?
Can I earn continuing education unit (CEU) credits by attending Compference?
Compference22 will be offering pre-day workshops that will earn attendees SHRM and HRCI credits. Registration for the paid workshops on October 18th is required in order to receive these credits.